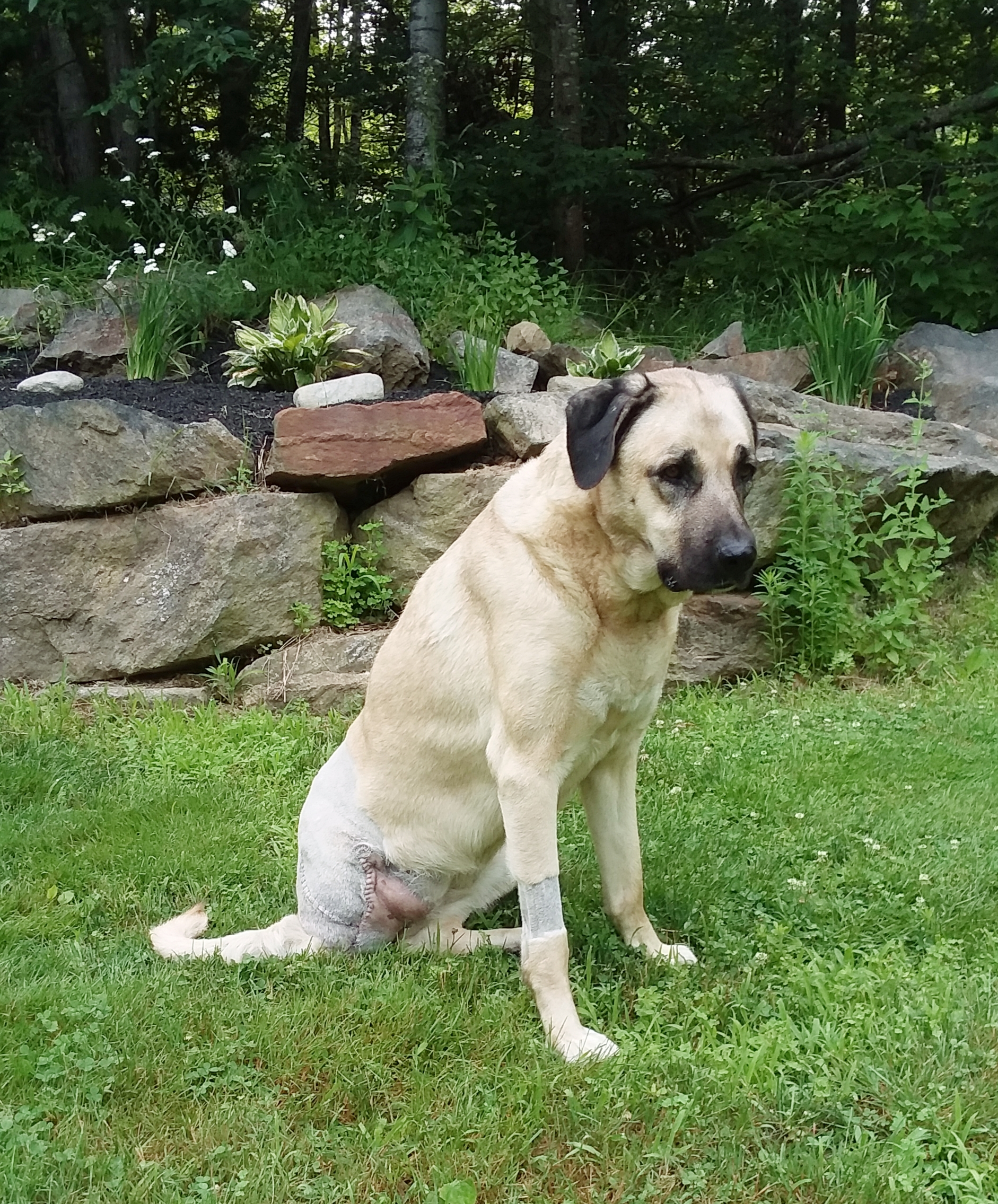 Well we made it through our first week as a tripod! Go roane!  I wont say it was easy,  but all things considered we did pretty well. Roane is healing nicely, shes still a little shaky and unbalanced. We're hopeful that when she stops taking the pain meds she will be a little more solid. Shes been moving around more and more. She even walked all the way over to the garden yesterday for a nice nap in the grass while mom and moe cat did some weeding. When we came back from the garden she insisted on trying the big stairs to the front porch! Only 5 steps but it looked like a mountain to mom! She did it with mom spotting her with the grocery bag sling. 🎉🐾🎉🐾
Eating this week has been a little challenging. For a big girl roane eats suprisingly little and when it gets hot out she eats even less. We've been spoiling her with some extra special food to get her medication in her.
I think we have also managed to get to the itchy portion of her incision healing.  Mom walked away for a minute lastnight since roane was sleeping like a log. Suprise! Jokes on mom, roane was not sleeping and had a good lick at her stitches! Naughty roane! Now you get the funny hat!
We still have a bit to go but the sparkle is starting to come back! Thank you tripawd friends we couldnt have made it through the week with out you cheering us on!
❤ Bev, Roane & nurse moe